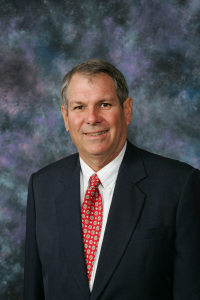 James McCaffrey is the Principal Attorney of the McCaffrey Firm.  Mr. McCaffrey is a graduate of the Naval ROTC program at the University of Southern California.  After service as a Commissioned Officer in the United States Marine Corps, he returned to U.S.C where he earned his Master of Business Administration degree on an academic merit scholarship and was elected to the Beta Gamma Sigma national business honor society.  Mr. McCaffrey earned his Juris Doctor degree at the University of San Diego School of Law where he twice received AmJur awards
Mr. McCaffrey began his career at Lockheed Corporation in 1985 in the Corporate Diversification section.  There, in the corporate venture capital program, he was involved in the financial and legal structuring of deals, negotiating purchase agreements and conducting closings, as well as assisting with technology licenses and technology transfer agreements.
In early 1988, Mr. McCaffrey joined the Los Angeles office of Graham & James, when the firm was the 46th largest law firm in the United States and the 9th largest in California. Although the firm began as a maritime law firm in San Francisco in 1934, the Los Angeles office was primarily involved in transactional work for Pacific Rim clients and sophisticated litigation.
Mr. McCaffrey was the lead attorney in several small partial acquisitions and involved in larger asset and stock acquisitions. His work included start-up company work, negotiating and drafting stock purchase, shareholder, and ancillary agreements, roll-up mergers of subsidiaries of major corporations, and various corporate dissolutions, reorganizations, and on-going maintenance work.
Mr. McCaffrey's commercial experience includes secured financing and loan agreements, real estate options, purchase agreements, commercial leases, partnership management agreements, and software and patent license agreements.
A life-long interest in sailing and the Pacific Islands led Mr. McCaffrey to the Marshall Islands in late 1990. As an Assistant Attorney-General, he advised on the RMI Ship Registry and the relationship with its contractor. He also served as Deputy Registrar of Corporations for resident Marshall Islands corporations,
Entering private practice in 1992, Mr. McCaffrey's corporate practice has included advising corporations investing in the Marshall Islands in air transportation, offshore banking, wholesale and retail, fishing and marine resources, and construction.  He was bond counsel in a U.S. bond refinancing for a local development authority.
Mr. McCaffrey has a substantial litigation practice in the courts of the Marshall Islands. In addition, he has appeared in U.S. Federal courts for Marshall Island clients.  He was lead counsel to the Kwajalein Atoll Development Authority in a commercial dispute brought in the U.S. District Court in Hawaii, defended an appeal from that suit in the Ninth Circuit, Theo. H. Davies & Co. Ltd. v. Republic of the Marshall Islands, 174 F.3d 969 (9th Cir. 1999) https://law.resource.org/pub/us/case/reporter/F3/174/174.F3d.969.96-16876.html, and negotiated a favorable settlement for his client.
At various times, Mr. McCaffrey has been an advisor to the RMI Cabinet, various ministries, and the legislature (Nitijela).  He has served as a Special Assistant Attorney-General (Special Prosecutor) for the Office of the Attorney-General as well as an Interim Legislative Counsel.
For his work in improving the legal and judicial system of the Marshall Islands, the Cabinet granted him RMI Citizenship in 1999 under the special section of the Citizenship Actauthorizing such for Distinguished Service to the Marshall Islands.  He is only American-born lawyer to be so honored.
Mr. McCaffrey has active admissions and is entitled to practice law in the State of California (since 1985), Marshall Islands (1991), and various U.S. federal courts including the U.S. Court of Appeals for the Ninth Circuit and the U.S. District Courts for the Districts of Hawaii, Northern Mariana Islands, Central and Southern Districts of California. In 2013, after years of working with Solicitors on international matters involving both English law and Marshall Island issues, he became qualified as Solicitor of England and Wales, see "Our Bona Fides", 
Mr. McCaffrey resides full-time in Majuro with his family.  He has served as  the Vice-President of the Marshall Islands Law Society http://www.rmilawsociety.org/ since its inception in 2008.